Whilst in Barbados in the sun of Sandy Lane, Mark and I were debating (our debates often turn into arguments on who knows the most about property) about a chapter in his new book (released early 2014) on using property to 'buy' anything for 'free'
You'll see why 'buy' and 'free' are in inverted commas further down
As we wrote the book, with some of the best views in the world to inspire us, we spent almost a whole day thrashing out a system revealed in this article
And as it was time for me (Rob) to get the boss (love of my life) a new car (and she's got expensive tastes: our last 'run around' was a top of the range Q7):
The timing was perfect (maybe it is for you, now)
Before we reveal this system, and who won the argument, we're not talking about buying a car outright for cash
You could call it stupid that we bought our 1st Ferrari outright for cash in 2010 –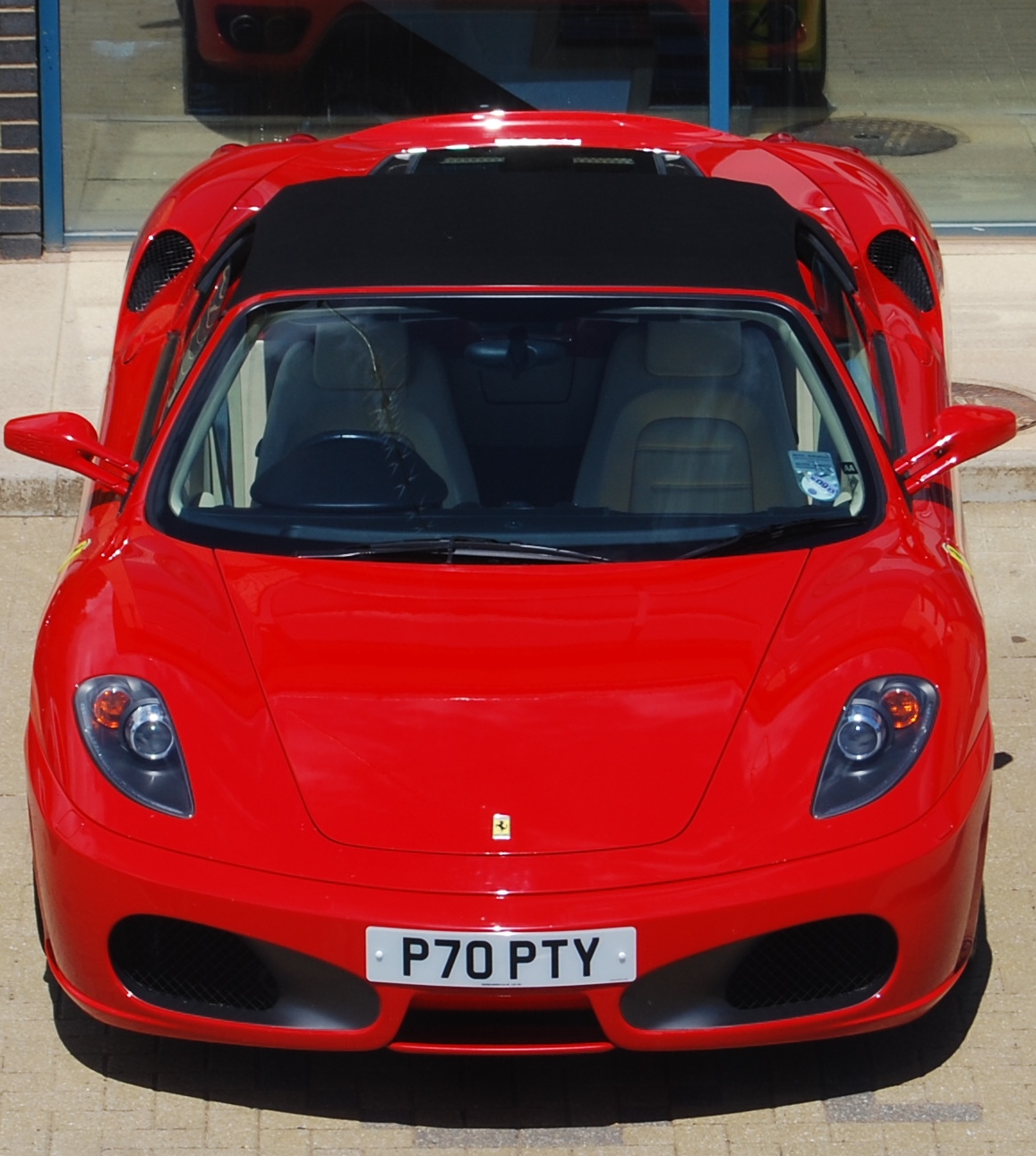 (My Mum has just read this email and said the ladies reading this may not be interested in Merc's or Ferrari's. So ladies use the same strategy for Handbag's, school fee's, holidays; whatever you love 🙂
Anyway, if you were to buy a new Ferrari 430 spider (at the time) it would have set you back 140,000 big ones
However, if you waited 3 to 5 years, you could pick up the same red beast, secondhand, for around half the price, somewhere near the bottom of its depreciation curve
You see we gave 67.5 cash for a car that was the exact same model as the brand-new one that's more than twice the price
But it gets better…
Give most Ferrari's 5 to 10 years and they won't drop any more. In fact many of them start to go up in value, like ours has
And, if you use the cash profits from an asset such as property to buy your car then, like us with our Ferrari, you have a car (excluding maintenance) for free
But this was actually stupid!
Even though the cash was from property profits, it's still a decent amount of capital to have tied up that could be leveraged back into property to earn an income
So here's how we bought the 50 grand Merc brand new with even more leverage and even less money down:
Before that we need to do some numbers; ready?
The average single let property should give you net 150 per month after all costs
The average HMO should give you minim 500 per month after all costs
A new Merc CLS 250 AMG sport costs just over 50 grand to buy outright, but only 340 plus VAT on a lease (at the time of writing the lease deals are amazing), plus 5 payments upfront as a deposit
So you need 2000 upfront and almost 400 on the nose every month to have a beautiful new Merc on lease for 2 or 3 years
Just 3 single let's will get you you're upfront payment within 5 months, and pay for your brand-new CLS Merc for the duration of the lease, almost completely passively, and give you change for some new tyres & break pads
And you get NO depreciation, virtually NO maintenance as it's new, no costs or hassle to sell, AND you get a new car every 2-3 years
ALL paid passively by a few investment properties that, once set up, are mostly self managing
And if you don't have any cash for deposits then JV with someone else who does, go halves on the profit, get 6 single-lets, and use your half to pay for your brand-new Merc
Or get one 'rent-to-rent' (no deposit down) HMO cash-flowing minimum net 500 a month. 4 months in and you have the deposit, and every month your payments are covered, plus change
Anytime you want any depreciating assets (i.e. liabilities), make a plan to invest in assets that pay passive income to cover the cost of them, and you have them for free 🙂
And you have the capital protected, the cash preserved and your wealth will grow while spending more money and enjoying the finer things in life you deserve
So who won the argument?
Well you could say it was a draw. I (Rob) argued this strategy is totally no money down. Mark argued that this is no 'liability money down.'
TEST: did you want it now, no money down, for FREE? Are your expectations of wealth (un)realistic?
This really can be done, and is the real (non-get rich quick) get rich quick. Make the plan, invest in assets and reap the benefits